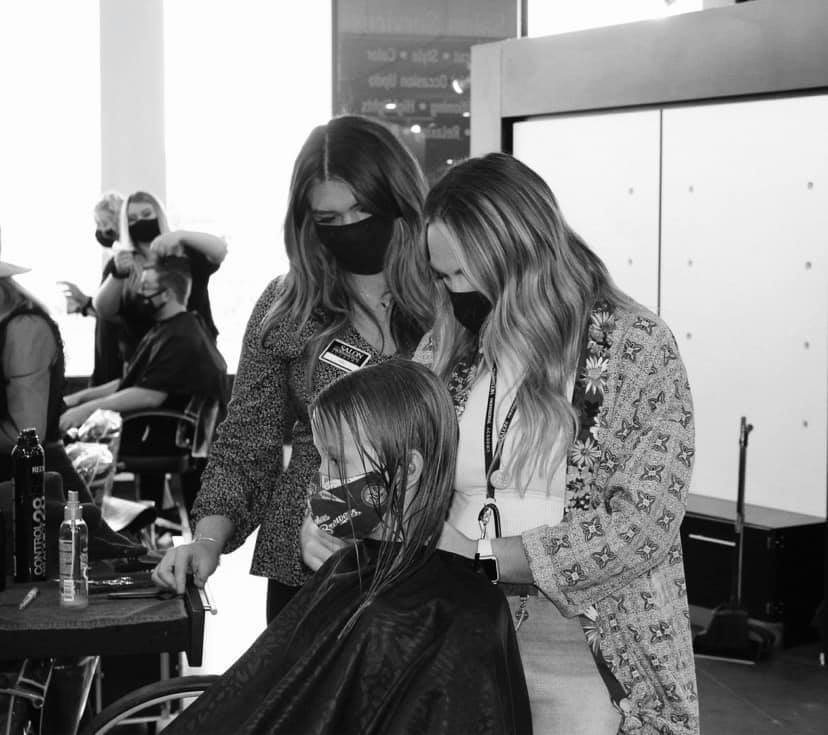 Becoming a Leader in the Beauty Industry. Saying Yes, to Becoming an Entrepreneur
The beauty world has grown extensively in recent years, but it's also become one of the most competitive industries to work in. With a global revenue amounting to more than $532 billion, the US currently tops the market with an impressive 20% share. The competition can make it challenging for those with a desire to establish themselves as creators of a small business for products or services. But that doesn't mean it's impossible for cosmetologists, hairdressers, barbers, and beauty gurus, to become their own bosses. Here are some of our best tips for growing your personal brand and improving your capabilities as a beauty pro.
Know the playing field
Customers are more likely to trust in you if you have the credentials and experience. There is a massive education component that is often overlooked in the beauty world, and constant learning is needed to stay on top of relevant technology, trends, and the business side of things. Aspiring beauty bosses need the innovative mind of a manager, which is why studying business practices is highly recommended. There are two ways you can do this depending on your time and budget. For those who want a crash course in business, learning platforms like Udemy and Coursera offer short courses for a fee. If you want to gain a business qualification, an online degree in business administration will teach you the fundamentals of running a company, such as resource management, leadership, and practical business skills. With the course being fully online this will be helpful for those who are already in the middle of building their business. It allows you to apply the concepts you've learned as you learn them!
Form a business plan
A business plan is one of the most crucial documents for any type of company as it will list your objectives and help you set goals. This can include plans for the near future, financial management, as well as your unique selling proposition (USP). Although passion is a very important part of being a successful beauty boss, it's not enough to simply love what you do. Creating concrete plans and identifying challenges is crucial to business growth. Experts also suggest having another professional review your business plan to receive objective, specific, and constructive feedback. This is also to make sure that any future investors will have a clear understanding of your business goals.
Hire staff wisely
You'll probably start will a handful of staff, but that is perfectly normal for most small businesses. However, this team can make or break the most important first few years of your startup. Salon clients, for example, put a lot of weight on their stylists having accreditation from a beauty school as it ensures that they'll have the best customer service, atmosphere, and an overall stress-free experience. E-commerce employees, on the other hand, should be innovative and versatile. Moreover, being tech-savvy is one of the most useful qualities you can find among potential hires. After all, having a strong online presence has become an essential part of expanding your business' reach.
Grow and scale
While there may be some inevitable bumps in the road, know that those are part of the process of growing your enterprise. To ensure a smoother business journey, you'll need to constantly recalculate your budget, keep up with taxes, and upgrade your insurance. This is because purchasing more equipment, hiring more people, and upgrading offices, for instance, will all have to be taken into account. So, in addition to day-to-day operations, it's necessary to look deep into the details of your business, and whether or not you're reaching particular benchmarks in the business plan. This allows you to objectively assess your standing as a business owner and rethink things that you might be able to do better.
Develop marketing and advertising strategies
As mentioned earlier, technology can become your best friend when it comes to expanding your reach. While traditional marketing strategies like commercials and magazine ads are still possible options, social media allows for more creative and cost-effective marketing. Before and after posts, short-form videos, and influencer marketing are only some of the many things you can tap into to get people interested in your business. And of course, don't underestimate the power of word of mouth and referral programs.
Hopefully, we've encouraged you to take your chance in making a name for yourself in today's booming beauty industry. Check out our blog for more tips for aspiring beauty bosses.
Written exclusively for Tspaappleton.com
by Amber Chesterfield